.............Return to Sumner's Home Page.............. Our MacGregor Index Page
..............................................................Our Trips with the Mac Index Page

..............--- Sailing Florida's Southwest Coast ---
..........................................--- and the Florida Keys ---
................--- 405 Miles March/April/May 2011 ---
..........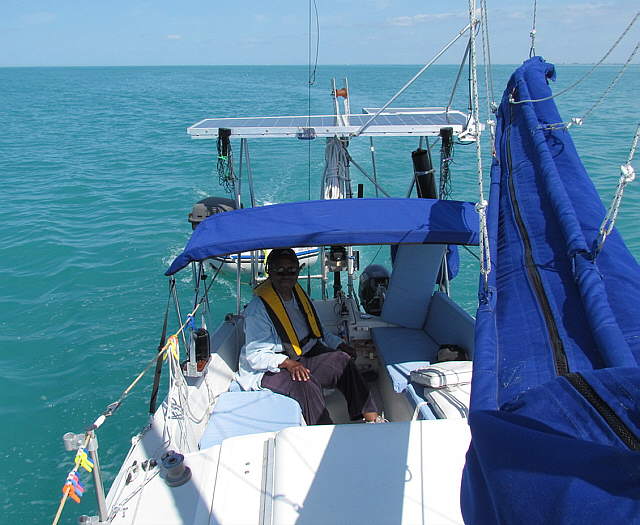 Southwest Florida and Florida Keys -- Spring 2011
.............*** IMPORTANT MESSAGE ***
Please Read: The maps, charts and route descriptions in this report should not be use for navigational purposes. They represent the route we took in our boat under the conditions at the time. Your boat might have a different draft than ours and also the channel and sea bottom are in constant change, so the conditions you might encounter could possibly be different. You need to use current charts and also plan your trip taking into account the condition of your boat, your navigational skills and any other criteria that could effect the safety of you and others on your boat or on boats in the vicinity of you.
..............--- 7+ Weeks and 405 Miles ---
Part I: (March 11 to April 5, 2011 --- Charlotte Harbor to Everglades City):
1. From Home Back to the Boat
2. Boat Re-Supply and Finally on The Water -- March 9 to 11, 2011
3. Fresh Water Canal to Part Island -- March 12, 2011
4. Part Island to Captiva/Roosevelt Channel -- March 13-14, 2011
5. Miserable Mile -- Ft. Myers Beach -- March 15, 2011
6. Naples and on to Little Marco Island Channel -- March 16
7. Marco Island -- Factory Bay -- March 17 to 21
8. East of Turtle Key -- March 22 to 23
9. Back to Factory Bay -- March 24
10. Factory Bay to North of Whitehorse -- March 25 and 26
11. Moved Down to Whitehorse Key -- March 27 and 28
12. On to Russell Pass Near Everglades City -- March 29 to April 2
13. Russell Pass To Everglades City -- April 3 to 5
Part II: (April 6 to April 11, 2011 --- Everglades City to Marathon (Keys)):
14. Everglades City To New Turkey Key -- April 6
15. New Turkey Key to Little Shark River -- April 7
16. Little Shark River to Fanny Keys (Marathon) -- April 8
17. Fanny Keys (Marathon) - April 9 to 11
Part III: (April 12 to May 02, 2011 --- Marathon (Keys) to South Dade Marina):
18. Fanny Keys to Boot Key Harbor (Marathon) - April 12
19. Boot Key Harbor -- April 13 to 17
20. Boot Key Harbor back to Fanny Keys -- April 18 to 19
21. Fanny Keys to Long Key on the Gulf Side -- April 20 to 21
22. Long Key to Shell Key -- April 22 to 24
23. Shell Key to Tavernier Creek -- April 25 to 26
24. Tavernier Creek to Key Largo -- April 27 to 30
25. Key Largo to Manatee Bay (off Barnes Sound south of Miami) -- May 1
26. Manatee Bay to South Dade Marina -- May 2